Welcome to the

Village of Ogden,Illinois!
Ogden is a safe, affordable, and friendly community in eastern Champaign County, Illinois. When passing through town you will experience the "country wave" from those driving or walking in town. Village life is enhanced by highly rated school districts, parks, churches, community events, and a library. Ogden has a rural atmosphere with access to urban amenities and culture - we are within 15 miles of the twin cities of Champaign/Urbana and the University of Illinois. Kickapoo State Park is located less than 15 miles to the east of Ogden and Homer Lake Forest Preserve is less than 5 miles.
Click_here to read the history of Ogden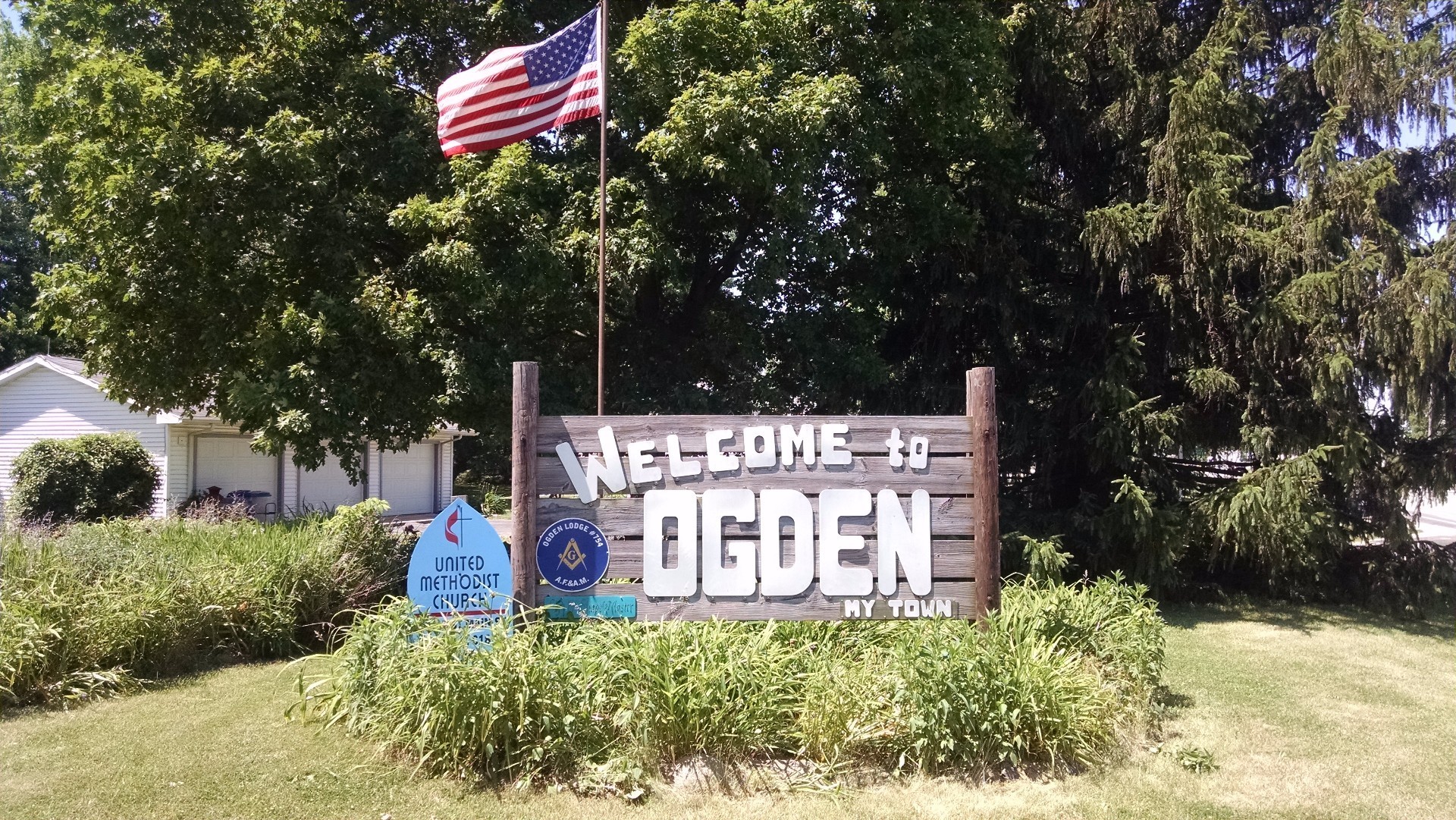 Fiber Optic Work
Metro communications will be in town for the next two to three weeks installing conduit for fiber optic cables. All utilities should be in within this time frame weather permitting with an exception for railroad property crossings. Those will be installed approximately two weeks after the main crew finishes. They will try to dig only where needed and fill and seed the same day.
The company's link so you can see what service will be available once the project is finished https://broadbandnow.com/Conxxus
Company's Link for pricing when completed https://conxxus.com/fiber-optic-service/